a-Drenal is designed to combat side effects of adrenal fatigue, whale promoting the healthy function of adrenal glands.
a-Drenal works also works in conjunction with thyroid medications to balance any adrenal issues that may be hidden or masked by hypothyroid symptoms.
One great reason to buy from us:

Description
supplement, supplements
Comprehensive formulation of organic adrenal tissue and adaptogenic herbs.
Works synergistically with thyroid medications.
Provides effective support from stress induced symptoms.
Promotes calm, balanced physical and mental energy.
Helps maintain and normalize healthy cortisol and blood sugar levels.
Supports healthy adrenal function.
Usage
Directions for use:
2 Capsules twice daily.
Ingredients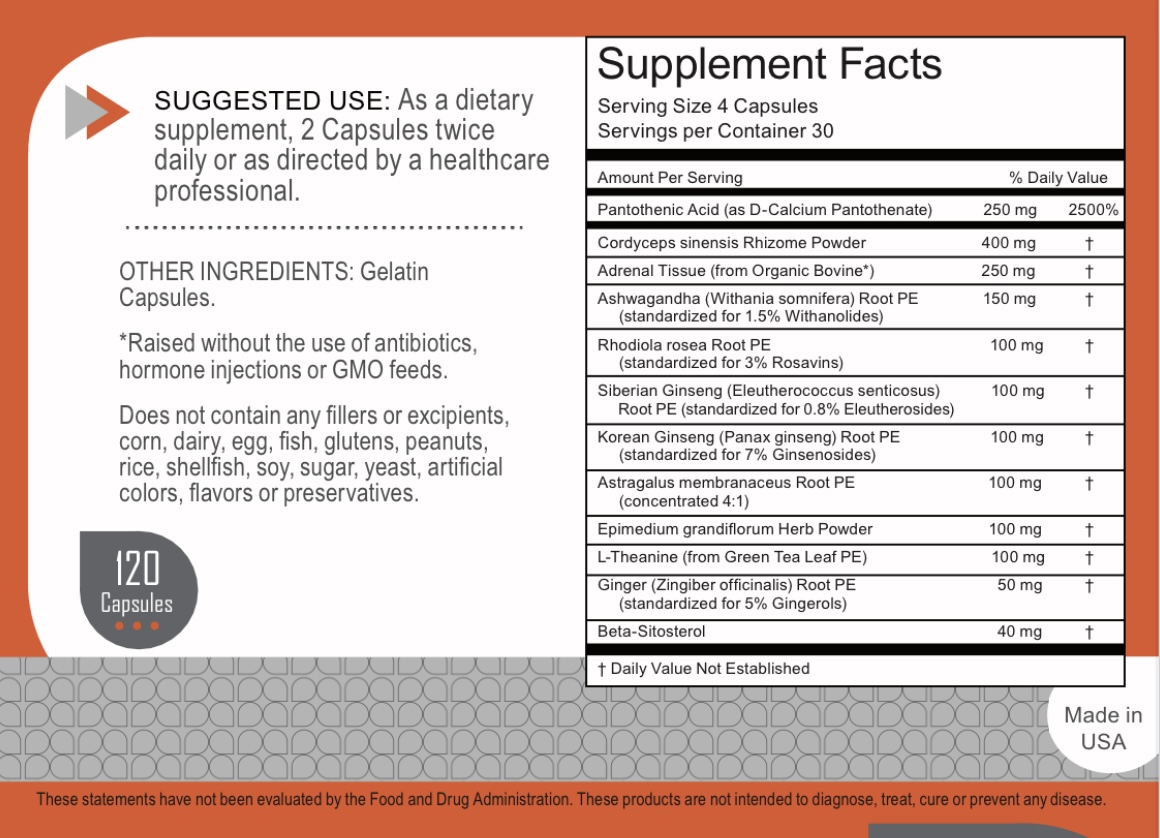 Shipping & Delivery
We ship to the following 7 states ONLY: CA, NV, AZ, WA, OR, ID, and UT.
WE DO NOT DELIVER SATURDAY THROUGH MONDAY AND ALL FEDERAL HOLIDAYS.
Due to the pandemic and sourcing issues, delivery of your order can take up to a total of 10 days. 
Your order will more than likely arrive within three to five total days but we would rather under promise and over deliver. 
Rest assured we will do our best to ship your order as promptly as possible. 
Since 2012, Meats2U has always been known as a 3 day max delivery service but these are unfortunate and difficult times. When it comes to sourcing issues, we only have so much control. 
By placing your order now, you are securing your product to be placed next in line and shipped sooner than later. 
We apologize for any inconvenience and appreciate your support.  
**  This shipping protocol listed above does not apply to the "MEAL PREP" (fully cooked meals) section on the website.  That section has it's own "SHIPPING & DELIVERY" protocol, please read that section for further instructions.  
(Should you live in a remote area of a state we provide service to, our 3rd party carrier may not provide service.  Rule of thumb is if you can place an order on our website, we provide service to your area)